Not Just Best-In-The-Class Exercises. It Gets Better
Exercise researchers have done rigorous analysis to find out which butt exercises are the most effective using surface electromyography. The exercises I will show you in the program are proven to be the most effective of all. Hundreds of people use the exact same exercises and the results have been nothing short of amazing. It will work on you too. It's just how human bodies work - Pure Science.
Speeding Up The Amount of Calories You Burn by Up To 400
Research has found that every pound of muscle in your body burns around 12-15 (some say even up to 70!) calories per day - even when you are resting. Every pound of fat burns only 3-4 calories per day. So when you follow our workout regularly you are doing much more than just burning calories and fat. Even building a little muscle will help you burn more calories every day, so you lose weight 3-4x faster than with diet alone.
This Is What You Discover When You Join the Firm Butt Workout:
More than 30 videos that explain everything you need to know about getting a round firm muscular butt; the truth is simple and you will see the effects QUICKLY!
Learn exactly what exercises work the best to change a big, flabby backside into a round and firm one.
How to speed up your metabolism to burn off your calories superfast
3 different highly effective workout routines - one for each fitness level
An effective diet that is super easy to follow: complete lists what foods to eat more often and what foods to eat less and why
A video explanation of how to shop in supermarkets to pick out food that will help you reach your goals
The one ingredient in lots of food products that scientists are convinced is the main culprit to blame when it comes to gaining (and not being able to lose) weight
Which fats are useful (essential, in fact!) and which fats to avoid like the plague
A printable list of foods to eat more and foods to eat less that you can take with you to the store to help you with your foods choices
60-Day Rock-Solid Money Back Guarantee
Join the program, try it out for 8 full weeks to see (and feel) the results yourself. If for ANY reason you are not satisfied with the product, you can return the product within a 60-day period for a full refund. No questions asked.
The workout program is entirely web-based
You don't have to install any CDs, download any software, or worry about upgrades. You can access it anywhere, it works with every computer and it's always up-to-date. Remember, no physical products will be shipped. If you run into any problems whatsoever, our support team will promptly assist you.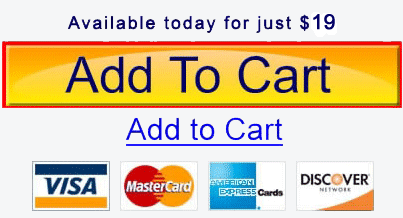 Once your payment is processed you will be sent to a registration page where you can create yourself an account for the members section. All the training materials will be instantly available.